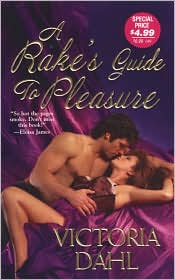 Today's We Heart Historicals feature is an interview with the super-talented, super-funny, and super-angelic Victoria Dahl. (Hey, I'm not kidding about the angelic part. She even has a halo! I've seen it on her TwitterPic.)1
She's going to be giving away a copy of her awesome historical, A Rake's Guide to Pleasure, so be sure to stop by and comment for a chance to win!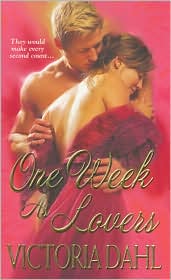 Also, be sure not to miss Victoria's upcoming August release, One Week as Lovers. I've been hearing some early Twitter buzz about this book, and I am really looking forward to it.
1Hey, are you snickering behind your hand? Surely, you are not suggesting there is any PhotoShop hanky-panky involved in that Twitter avatar!