I've been on pins and needles for what seems like months now to see the cover art for GRACE UNDER FIRE, my upcoming Harlequin Spice Brief (April 1). Today, it came at last and, oh my, was it ever worth the wait.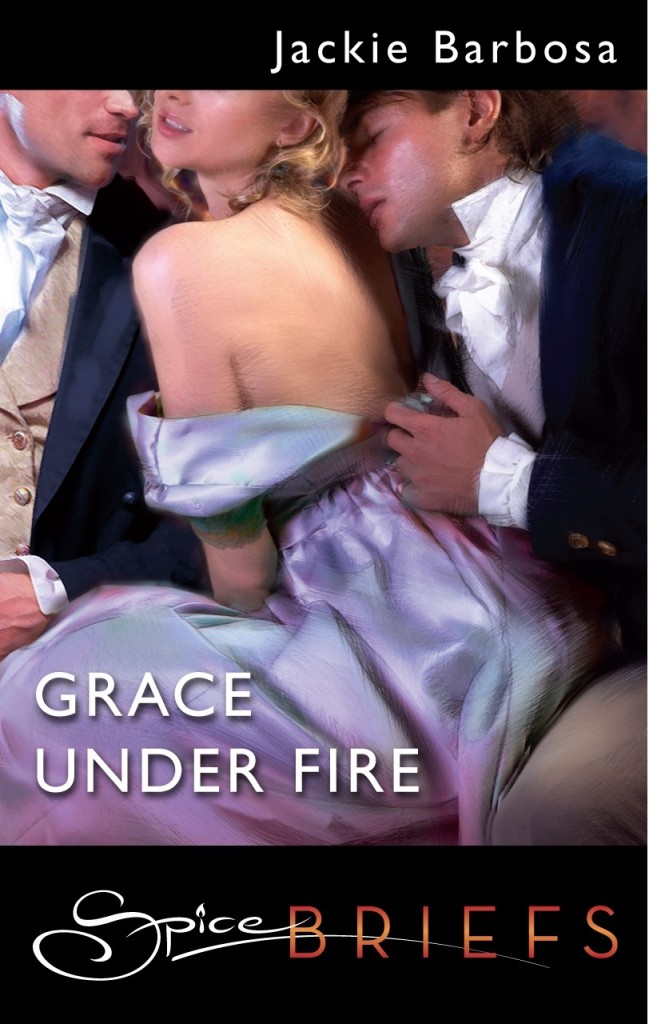 I love everything about this cover. I love the guys in their cravats and waistcoats and coats. I love the heroine's dress, both the color of it and the way it's falling away from her torso. And I positively adore the expression on her face; it actually makes me a little weak in the knees.
Harlequin has always impressed me with the quality of the covers they do for their Spice Briefs, and particularly the historical ones. They just look right. I knew whatever they did for my story, it would be gorgeous, but I have to admit that they far exceeded my expectations.
So, my thanks to Harlequin for a beautiful, beautiful cover. Now I think I'll go upstairs and take a shower. Because this is HOT!