Okay, maybe I shouldn't promise "soon." People's definitions of soon vary greatly. That said, I do have a vision and I plan to implement it as soon as humanly possible, which, given my life and other priorities, probably means late this year or early next.
In a nutshell, what I'm hoping to do is improve the website branding to represent all three genres I write: historical, contemporary, and urban fantasy. To that end, I've commissioned illustrations from the very talented Joanne Renaud to use in building the website's new look and feel.
She's only just getting started and there are lots more illustrations to do, but she finished the first one yesterday and I love it so much. I've already shared it on Twitter and now I want to show it off here, too.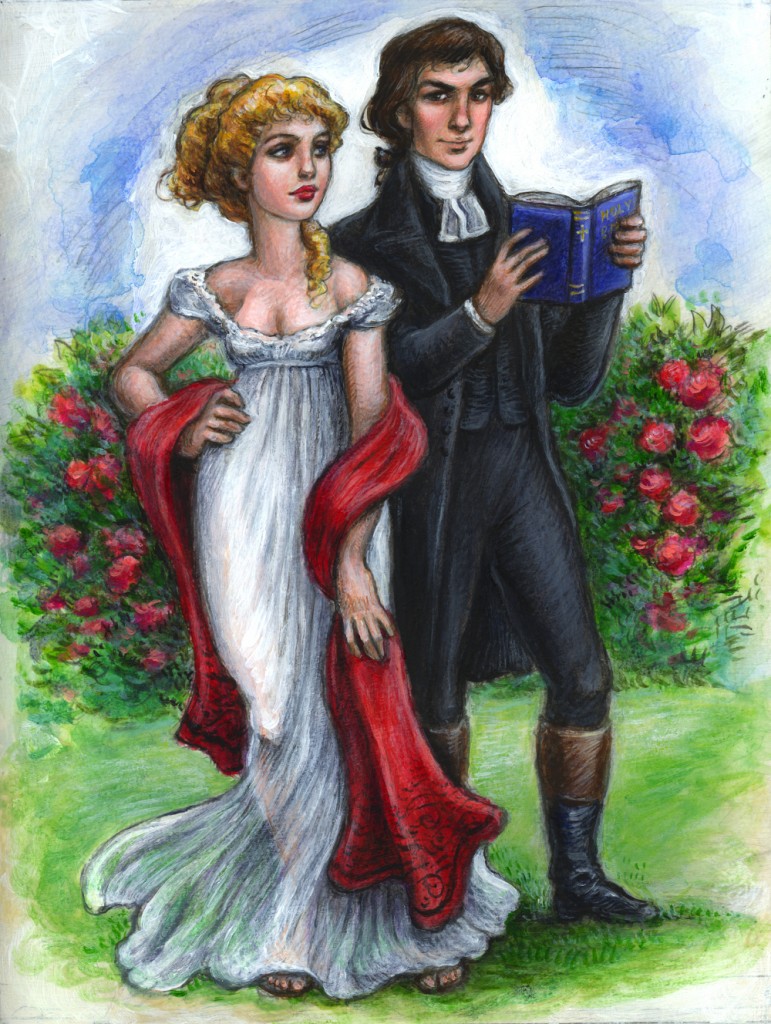 If you haven't already guessed, the subjects are Walter and Artemisia from Hot Under the Collar. I absolutely adore the knowing expressions on both their faces and the way Walter is looking right at the viewer while Artemisia is looking off into the distance. It was Joanne's idea to put them in the rose garden, which I thought was a stroke of brilliance since it really harks to the story for those who've read it.
There will be more illustrations to come. Next up will be the characters from Incarnate, which I'll be sharing with you as soon as I have a final version.