Yesterday, I got into a brief Twitter conversation with Rose Lerner, Isobel Carr, Ros Clarke, and Cecilia Grant. Cecilia had just posted a link to her book, A Gentleman Undone, on Booklikes, where the lovely (and sexy!) cover had been inexplicably replaced by the cover of a scholarly Polish language book with a similar title. (Alas, Booklikes has fixed the cover, so I can't show you.) The following discussion ensued: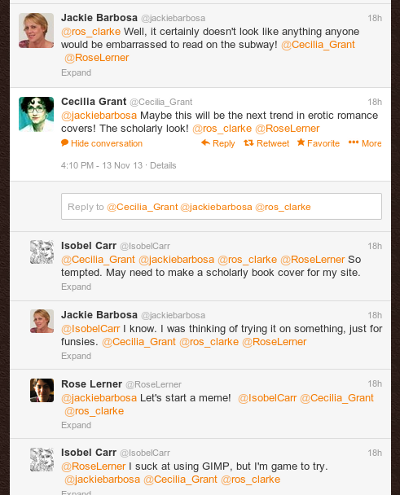 Of course, none of us could resist the "challenge" to start a new trend in romance cover art. Rose and Ros both have theirs efforts on their blogs already. (Rose's Social Disorder and Ros's The Oil Tycoon and Her Sexy Sheikh are standouts for me, but they're all hilarious.)
Here's what I came up with for two of my historical titles: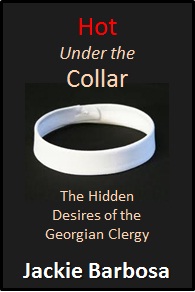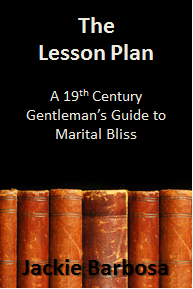 So, what do you think? Will this become the new Fifty Shades of Grey phenomenon? Only time will tell!
And if you're an author who's joined in the fun and I haven't linked to your covers yet, be sure to post in the comments!