Because so many of my friends in the writing and romance community were kind enough to donate money to our family in the weeks that followed Julian's death last March 20th, I wanted everyone to know what we have decided to do with that money. I always thought we'd want to establish a scholarship in Julian's name for students of his high school. It's taken us almost a year to get to the point where we could sit down and hammer out the framework, but now we have that and I am hopeful that we will award a scholarship this year to one of the classmates he would have graduated with. At present, we only have enough money to do this one scholarship a year for three years, but I hope that we can find a way to do that through ongoing donations. As part of that effort, we'll be taking the necessary steps to convert the fund to a 501(c)3 endowment so people can make tax-deductible donations in the future. I'm sure we'll get a website up and running soon, as well.
In the meantime, here's an overview: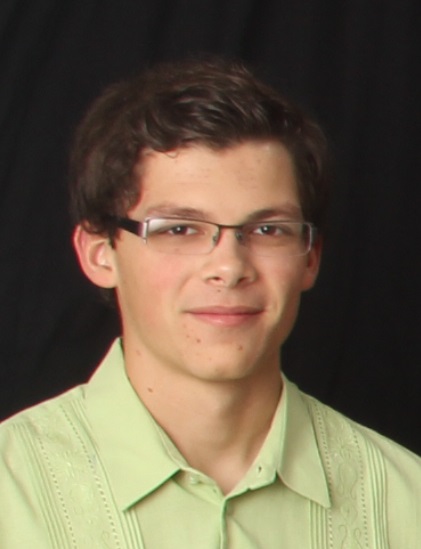 The Julian Fraire Memorial Scholarship
For students of Steele Canyon High School in El Cajon, CA
For all of his brief but full life, Julian Fraire exhibited two distinct traits.
The first was unquenchable curiosity. Even as a small child, he wanted to know how things worked. He refused to go on carnival rides until, at about four years old, he was able to understand the mechanics. As he got older, he became fascinated with computers, space, physics, and pretty much all things scientific. By the time he was in his mid-teens, he had built several computers. Julian might not always have been the student with the best grades, but he was incredibly self-motivated to learn new things. If it was a subject he was interested in (science, mostly), he always seemed to know about the latest and greatest findings before the news hit the papers. His dream was to go to college and study science, probably physics or astrophysics, but possibly medicine or biology, and to use his knowledge and talents to make the world a better place. He often spoke of taking what he learned and starting an entrepreneurial venture to develop inventions that might bring about positive change.
That desire to make the world a better place was evidence of the second trait: a strong sense of compassion and justice. When he was in the fourth grade, his teacher remarked on his kindness to other students during physical education. Instead of making fun of kids who struggled, he encouraged them, saying, "Don't worry. You'll do better next time." Of course, he was a regular kid, which meant lots of teasing and joking amongst his friends, and a lot of that was far from politically correct. Nonetheless, when push came to shove, he was always interested in seeing that people from all walks of life got a fair shake and horrified by many of the outright injustices he heard about in the news. Above all else, he wanted what he did with his life to have a positive effect on the world around him.
The Julian Fraire Memorial Scholarship is intended to encourage these traits in others and, by doing so, to carry on the legacy of Julian's life. The award has two phases:
A $2,500 grant to be paid directly to a college or university toward the first year's tuition.
An additional $7,500 to be paid directly to the recipient upon graduation and to be used at the recipient's sole discretion. Graduation must occur within 5 years of entering college.
The ideal recipient of this award will be a senior at Steele Canyon High School who exhibits the traits described above.
Applicants for this scholarship must meet the following minimum qualifications:
Have been accepted to a four-year college or university.
Be able to demonstrate financial need. This does not mean the student cannot be receiving other forms of financial aid, but that the student has gaps in funding that would have to be filled by student loans.
Have chosen one of the following fields of study:

Physics/Astrophysics
Chemistry
Biology
Medicine/Pre-med
Architecture
Engineering
The selection team will also consider the following factors:
The student has a specific goal or plan for using their education and skills upon college graduation (i.e., cure cancer, end climate change, etc.).
The student provides examples of how his/her goals would bring positive change to people
To apply for this scholarship, you must submit the following:
An acceptance letter from a four-year college or university in one of the qualifying fields of study
Two letters of recommendation from teachers past or present
A personal essay explaining why the student feels he or she would be an ideal recipient for this award
After reviewing these items, the selection team will interview the final candidates.