My husband took this on Sunday afternoon of our cat, Oreo, snoozing amid the clean laundry.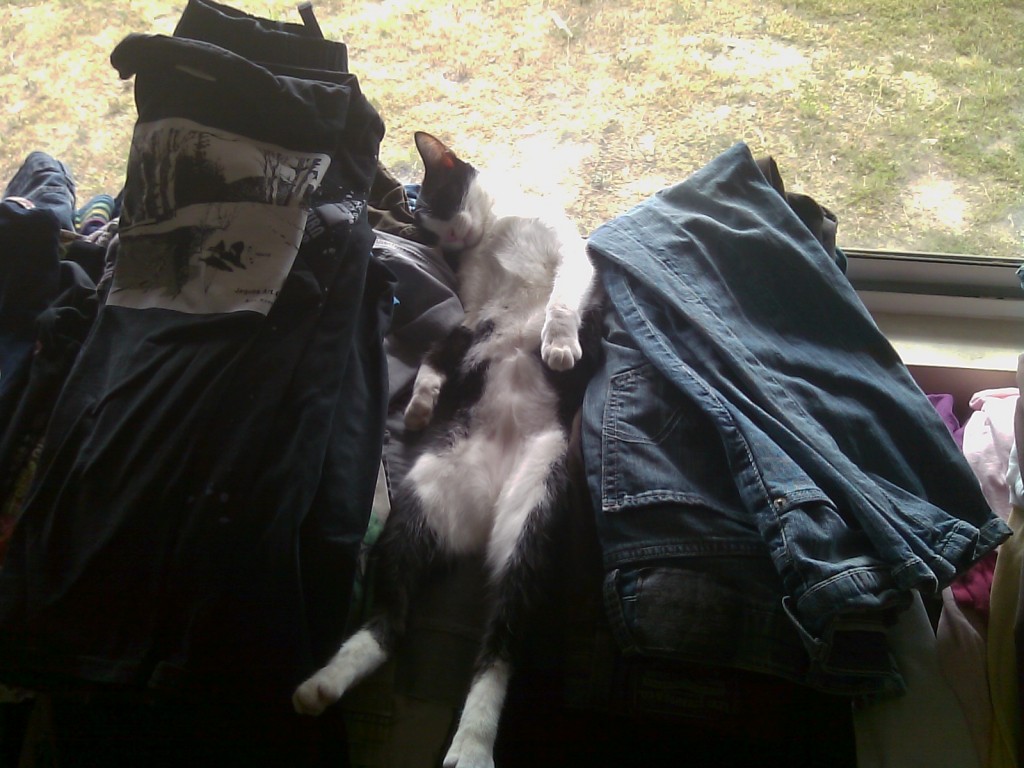 Naturally, I think it demands a LOLCats caption, but I'm not coming up with anything especially clever. So, help me out here.
One lucky captioner (selected at random) will win a $10 gift certificate to the Harlequin ebook store (because, hey, I have to support my new publisher :)).