Which is a good thing, since unless Cobblestone has slipped the schedule, it will be available for purchase later this afternoon! Here it is: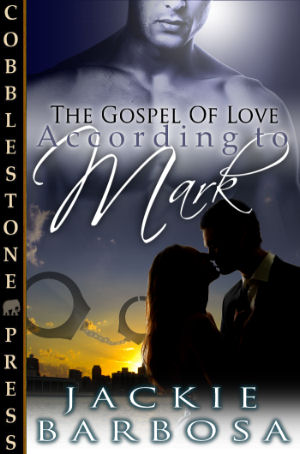 It's not an exact match to the first two covers in the series because the artist who did those is no longer working for the publisher (mainly, I think, because she has too much other work these days, lol), but it's darned close. I'm not completely sure about the floating handcuffs and whether they get across "BDSM" (correct) or "romantic suspense" (incorrect), but all in all, I'm pretty happy with it. I particularly like the color palette.
Want to know more about the book? Read the cover copy? Read an excerpt? If yes, go here.
Also, FYI, if you're thinking about buying, I'm not sure when it will be up but there is a 15% off sale at the Cobblestone Press site (likely the only place it will be available for purchase today) through the end of August.